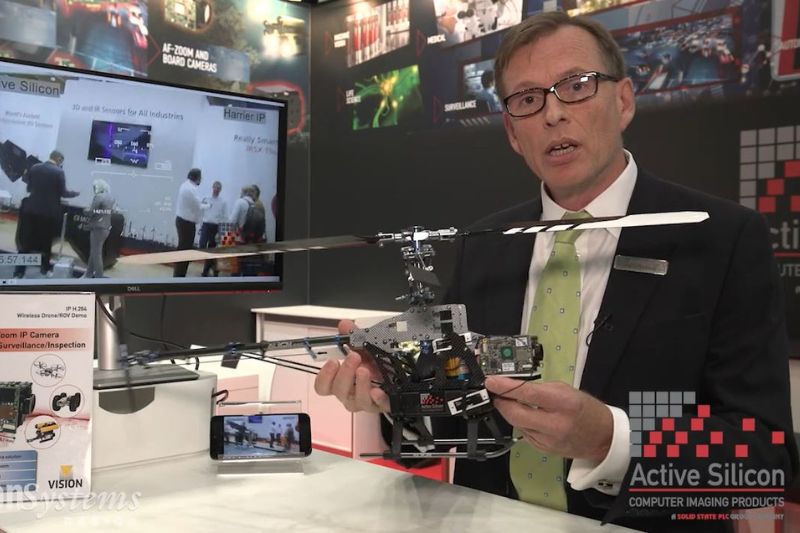 Want to know more about us?
November 22, 2022
At the VISION show in Stuttgart, our CEO, Colin Pearce, gave an overview of our products and capabilities, you can watch it here.
In the video, he introduces our frame grabbers, cameras and embedded systems while explaining the key features and benefits of the imaging products that we design.
High-speed imaging demonstrations
Colin also walks viewers through the live demos that we had at the show. Firstly, our frame grabber demo showed live image acquisition in real-time from four different cameras simultaneously – an application which is becoming more sought-after in industrial inspection in particular, as more images mean more accurate inspection plus enabling 3D imaging. The demo here used our latest 4xCXP-12 CoaXPress frame grabber but we also provide super-fast Camera Link frame grabbers which encompass complex triggering options.
Secondly, you can see our Harrier IP camera demo which presented a remote-controlled Helicopter streaming very low-latency live video over wireless IP. The demand we're seeing for our autofocus-zoom and board cameras is growing exponentially in the drone sector, where UAVs are being used for an increasingly wide range of inspection and surveillance applications. While this AF-Zoom camera transmits video over IP, variations for LVDS, 3G-SDI, USB3 and HDMI outputs are also available, along with a range of size, zoom and price options.
Watch more of our product presentations and tutorial videos
Want to know more about us? Watch more of our videos on our YouTube channel and get in touch to see how we can accelerate your imaging systems.