UAV and Drone Camera Solutions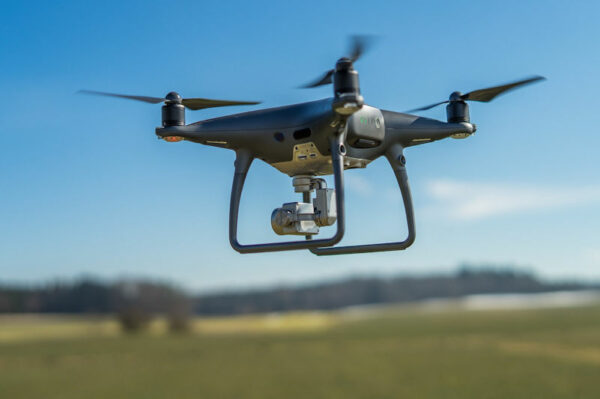 UAVs and drones are being used in an increasing number of applications, including surveillance, warehousing, final mile deliveries, defense and military situations. Receiving real-time, high-resolution image data from these UAVs is often critical to the success of an operation.
Block and board cameras for UAVs
Our Harrier AF-Zoom cameras and Oriole board cameras offer light and compact solutions for imaging in UAVs. Powerful zoom options, multiple outputs and global shutter varieties mean that there's a perfect camera for drones of all sizes, weights and purposes. Benefits of using one of these cameras include:
Light weight (from 25-450g) for mounting on small, medium or large drones
Real-time video transmission
High-resolution imaging – Full HD video and 4K video options available
Outputs include LVDS, 3G-SDI, USB, HDMI, Ethernet IP and MIPI CSI-2
We're seeing an increase in enquiries for vision systems for military UAVs and drones for agritech, cameras for industrial inspection drones and aerial cameras for delivery UAVs, to name just a few. Harrier block cameras deliver powerful and flexible imaging as helicopter mounted cameras, fixed-wing drone cameras and UAV imaging systems.
Read our blog to see how our cameras can be integrated into a range of vision systems for drones.
Drone applications our AF-Zoom cameras can been used for
Law enforcement
Covert surveillance
Remote inspection and surveying
Defect detection
Gas leak detection
Farming and agritech
Defense, security and border protection
Critical deliveries

Steatite – Computing, Navigation and Power Solutions for drones
For computing, navigation and power solutions for drones, our sister company, Steatite, can assist. Download our guide on Selecting the Right Technology for UAVs to see how to combine the best batteries, computing, comms and imaging tools to create the optimum UAV.
This infographic gives examples of the available technology for UAVs and drones, more solutions can be custom-designed.

Contact Active Silicon's team to discuss your drone project and its requirement.