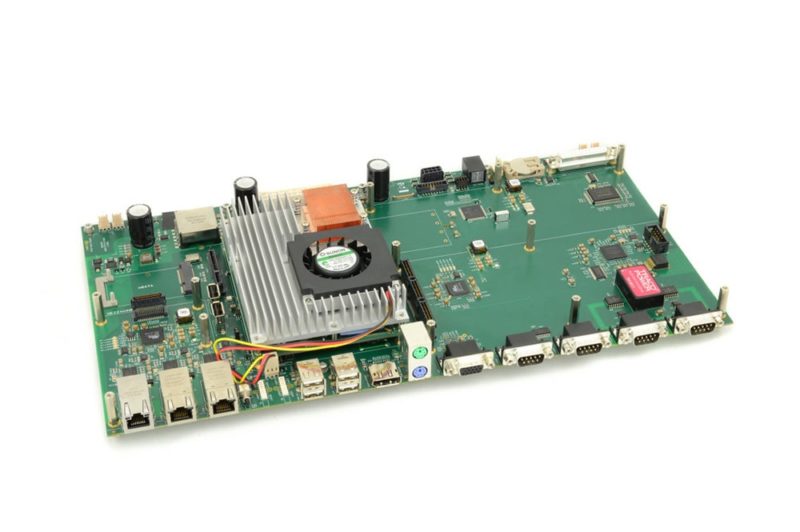 Click image to enlarge
COM Express Embedded System – CM07
Part Number: AS-CM07-CME-A
Custom COM Express based embedded PC.
Intel i7 processor – other options available.
4 x USB3.
3 x GigE Network (1 supporting POE).
2 x SATA.
2 x CAN Bus.
2 x RS-232.
2 x TTL UARTs.
1 x DisplayPort
1 x VGA
PS/2 Keyboard and Mouse
PCI/104-Express expansion slot.
Enquire About This Product
Description
The CM07 COM Express Embedded System has been custom designed for a specific medical application in the field of radiation therapy. This unit integrates many features and interfaces which dramatically reduced the size compared with previous PC server based solution, as well as significantly increasing reliability.
The unit satisfies various medical and quality standards and is designed for long term use in an environment where high reliability and long term product and service availability are paramount.
If you have a requirement for an embedded system with high reliability and long product life, please contact us for further details.