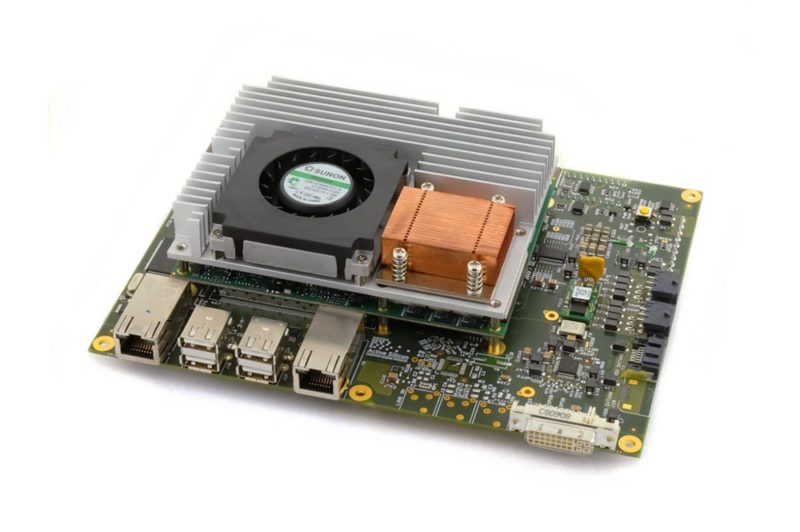 Click image to enlarge
COM Express Embedded System – CM04
Part Number: AS-CM04-CME-A
Custom COM Express based embedded PC.
1 x DVI-I graphics output.
2 x GigE network ports.
2 x SATA ports.
4 x USB2.
8 x standard resolution analog video inputs.
2 x RS-232.
2 x RS-422.
1 x RS-485.
1 x CompactFlash slot.
Enquire About This Product
Description
The CM04 COM Express Embedded System is the core electronics used in the Multi-channel Surveillance System and is also available as an unhoused OEM unit.  The unit is essentially a high reliability custom designed embedded PC with 8 channels of video acquisition integrated onto the mainboard, along with camera control such as RS-232/422/485.
If you have a requirement for an embedded system with high reliability and long product life, please contact us for further details.