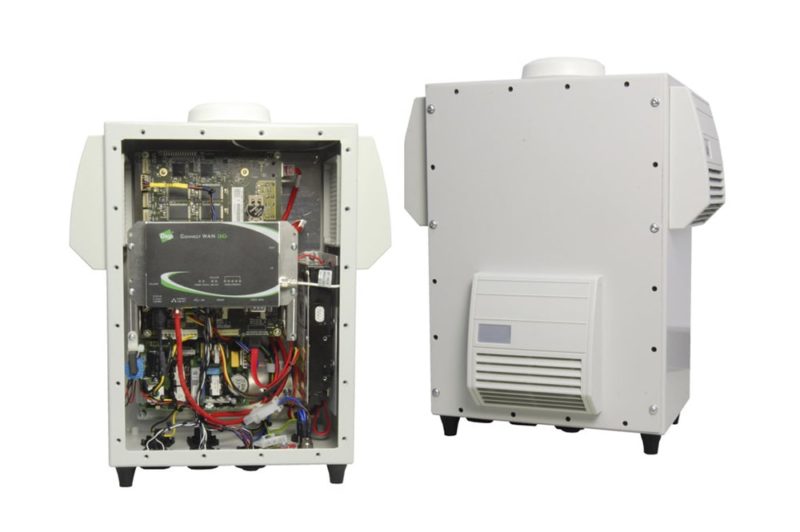 Click image to enlarge
Multi-channel Surveillance System
Part Number: AS-CM04-CME-SYS-A
Custom COM Express based embedded PC.
1 x DVI-I graphics output.
2 x GigE network ports.
2 x SATA ports.
4 x USB2.
8 x standard resolution analog video inputs.
2 x RS-232.
2 x RS-422.
1 x RS-485.
1 x CompactFlash slot.
3G modem.
Housed unit for outdoor use.
Enquire About This Product
Description
The CM04 Multi-channel Surveillance System has been custom designed for video surveillance in outdoor urban areas.  The unit is designed to operate with seven "situation awareness" cameras that provide a 360 degree field of view, plus a single high zoom PTZ camera to focus in and record events automatically under the control of video analytics software running on the unit.  Local solid state disks record the video for later review by remote 3G access – as well as live remote viewing also being available.
If you have a requirement for an embedded system with high reliability and long product life, please contact us for further details.