Custom Frame Grabber Solutions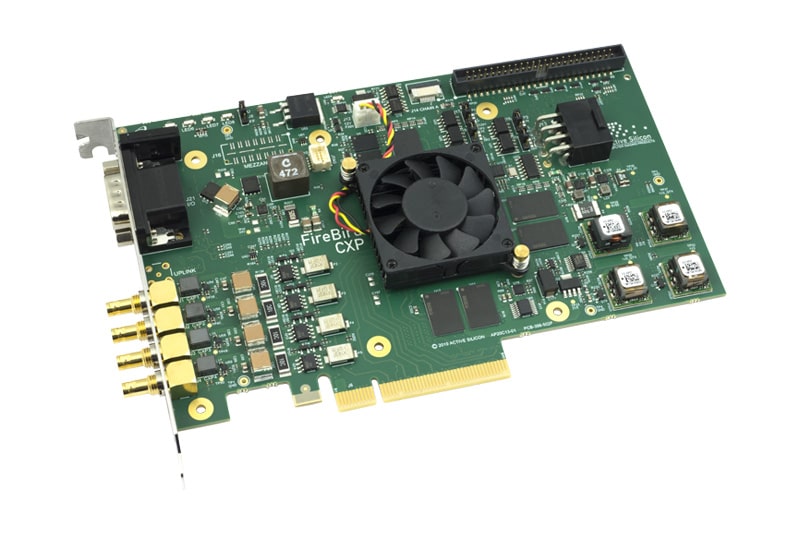 Active Silicon's frame grabbers are employed in many different applications worldwide. Where it was necessary or advantageous to the end application we have customized our boards to meet additional functional or structural requirements.
We can deliver custom frame grabber solutions
Software and firmware modification for applications with additional requirements
Hardware feature changes, e.g. custom connectivity, custom I/Os, CAN bus, etc.
Different embedded form factors e.g. cPCI Serial, PCIe/104, XMC, etc.
Benefits of a customized frame grabber
Customization brings many benefits, from easier integration into your imaging system, delivery of unique custom functionality, to reduction of size and cost. For example, a customized frame grabber board can deliver additional functionality that would normally be implemented as a separate processing board, hence reducing the requirement for extra hardware, space and cost.
Get in touch to see how we can support your vision system.