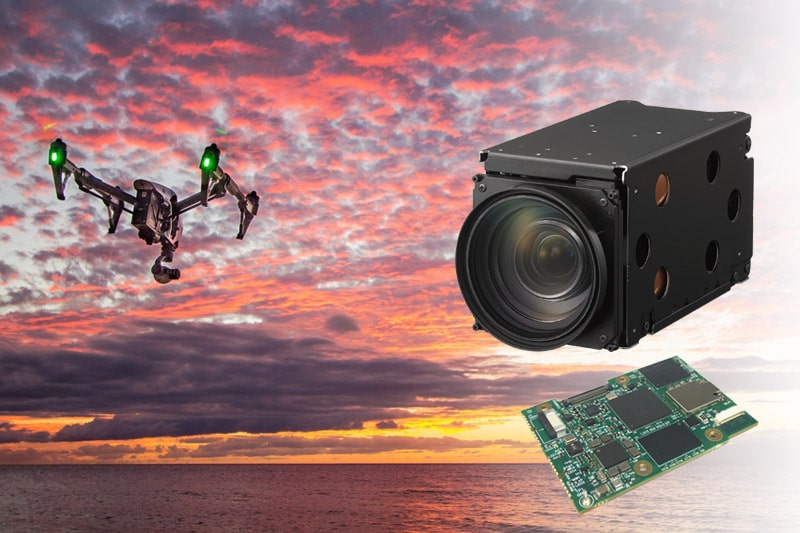 Expand the capabilities of your Sony FCB-EV9500L
November 7, 2022
Our Harrier Camera Interface Boards are fully compatible with Sony's recently-launched FCB-EV9500L autofocus-zoom block camera, delivering additional processing power and a choice of outputs.
The Sony FCB-EV9500L autofocus-zoom camera features 30x optical zoom and a 1/1.8″ AR-coated CMOS sensor. It's ideal for high-quality imaging in low-light environments and offers a very efficient image stabilizer which greatly improves blur suppression compared to conventional models.
Adding Harrier technology extends the video output options of the camera to 3G/HD-SDI, Ethernet IP, USB3 and HDMI, as well as high quality analog and HD-VLC for long cable length solutions.
The combination of Sony's compact camera and our powerful and reliable interface board makes the FCB-EV9500L a perfect solution for traffic and transport applications, remote surveillance, ROVs, UAVs and many other vision applications.
Customers can purchase the Sony FCB-EV9500L enhanced with our Harrier technology directly from us. View the benefits of the camera and innovative features of our Harrier range, or contact us directly to understand how to implement this advanced imaging solution into your vision system.