Cameras and Vision Technology for Remotely Operated Vehicles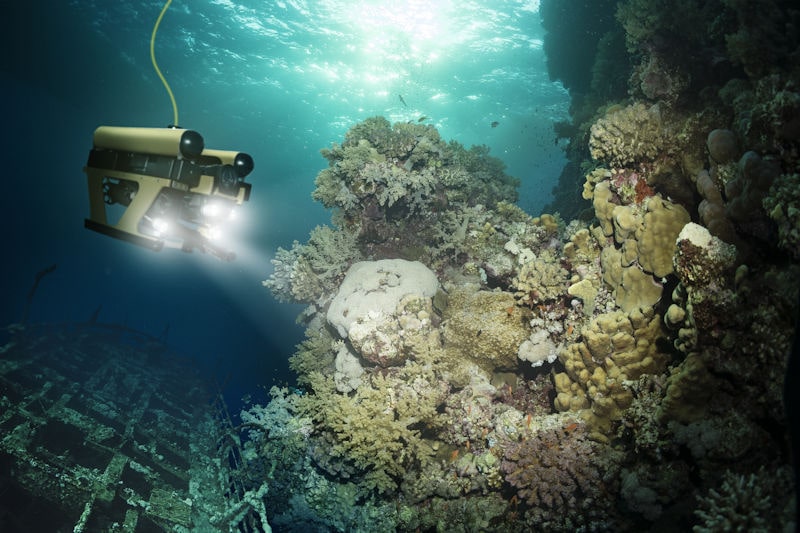 Remotely Operated Vehicles (ROV) include technologies such as Autonomous Underwater Vehicles (AUV), Autonomous Surface Vehicles (ASV), Automated Guided Vehicles (AGVs) and Autonomous Mobile Robots (AMRs). They can be remotely controlled or include a degree of autonomy to move around factories, warehouses, battlefields and even underwater environments.
With such diverse applications, imaging requirements will vary greatly. We offer extremely reliable, high-speed image processing products to meet all of these challenges.
ROVs empowered with industry-leading imaging solutions can be used for
Moving goods around a warehouse or factory floor
Defense applications such as mine detecting and disposal
Pipe and sewer inspection
Final mile deliveries
Marine research
Subsea exploration
Underwater inspections and defect detection
AF-Zoom and board cameras for ROVs
Harrier AF-Zoom cameras and Oriole board cameras offer light and compact solutions for imaging in ROVs. Once integrated, the powerful zoom options can be easily controlled to deliver real-time, high-resolution video transmission or image capture.
Our versatile range of autofocus zoom cameras suitable for remotely operated vehicles includes very compact camera modules, global shutter cameras, up to 40x optical zoom options and they all come with a range of different video outputs (Ethernet IP, USB 3, HDMI, 3G-SDI and more). View the video on Active Silicon's Harrier camera range to learn more. New in our Harrier family are IP and HDMI camera models with 4K video resolution. Oriole board cameras come with HD-SDI video output and offer switchable IR-cut filter and global shutter variants.
If you require HD video transmission over extended cable distances, have a look at Active Silicon's HD-VLC technology solution. It is also explained in our video on long-reach digital video transmission.
Frame grabbers for on-vehicle image processing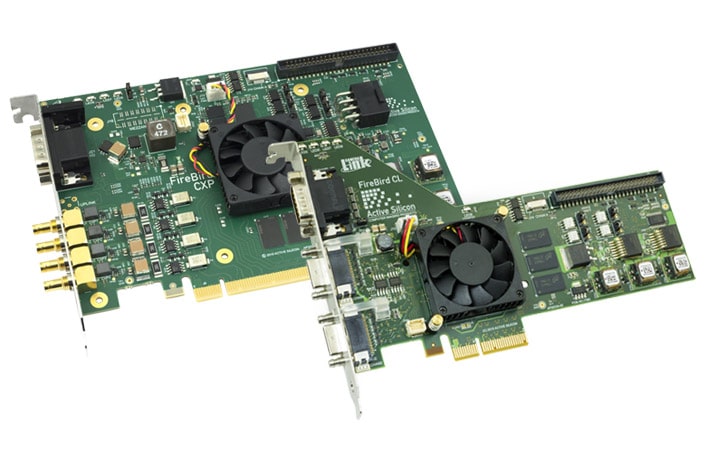 CoaXPress and Camera Link vision systems are highly reliable, fast and efficient in capturing high-resolution, high-speed images.
We provide frame grabber interface cards for such vision systems, for example, our rugged Camera Link frame grabbers which use the PCIe form factor to enable advanced situational awareness and time-critical image data to remote users. These can be customized using our ActiveCapture software to include elements of image processing such as high bit-depth color and greyscale histogram functions.
Embedded vision systems offer ultimate customization options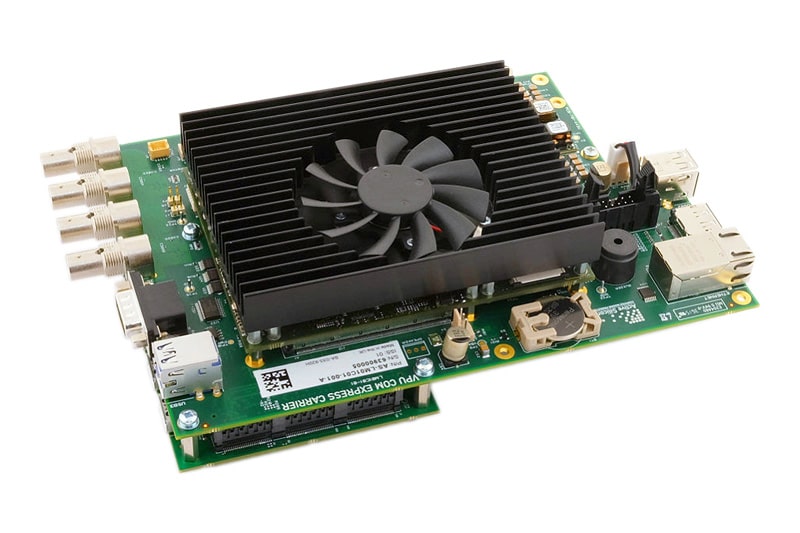 Active Silicon designs and manufactures embedded vision systems for specific purposes. Our experts support OEMs with customizing our existing products or developing a tailor-made vision system with distinct features, for example, optimizing size, performance and connectivity.
Choose your features including high-performance processors, multiple video acquisition channels, any camera control comms and PC interfaces. By customizing a system, complex imaging requirements can be met while keeping units to a minimal size, weight and power (SWaP).
Read more on our Custom Design Services and contact our team to discuss cameras and other imaging requirements for your ROV project.