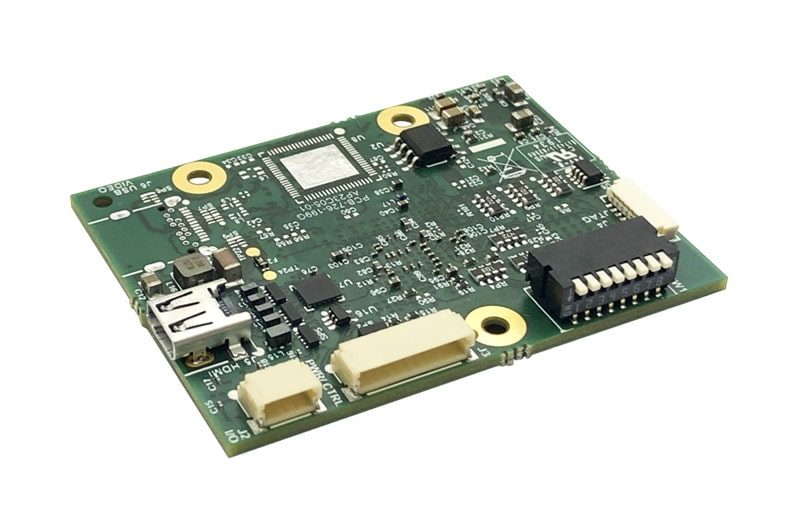 Click image to enlarge
Harrier HDMI Camera Interface Board
Part Number: AS-CIB-HDMI-001-A
HDMI interface solution for the Tamron MP1110M, MP1010M and Sony EV-series (e.g. EV7520A) cameras.
HDMI output via (micro) Type D connector.
Supports HD modes up to 1080p60.
Remote camera control (VISCA™) via TTL serial port.
Video output mode selected by DIP switches or VISCA™ control.
Built-in test pattern generator.
Kits for mounting the interface board to Tamron or Sony cameras are available.
Interface boards and cameras can be purchased as pre-assembled modules.
Enquire About This Product
Description

Product Specs

Downloads

Other Information
Description
Products Specs
Downloads
Other Information