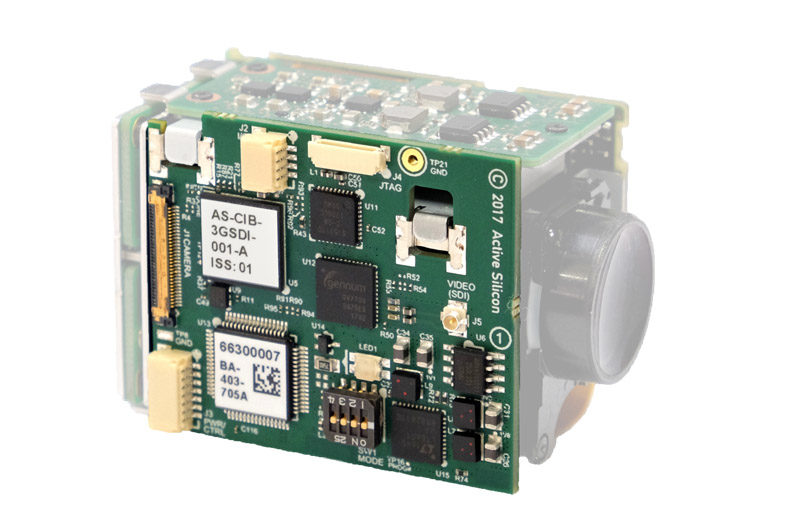 Click image to enlarge
Harrier 3G-SDI Camera Interface Board (50 / 75 Ohm)
Part Number: AS-CIB-3GSDI-001-A
3G-SDI interface solution for the Tamron MP1110M, MP1010M
and Sony EV-series (eg. EV7520A) cameras.
Simultaneous analog video output (PAL/NTSC) in 720p50/59.94/60 modes.
HD-VLC mode for long cable length applications.
Ultra-small micro-coax connector (50 Ohm connector / 75 Ohm compatible).
For the MP1110M-VC camera all HD modes are supported, and for the MP1010M-VC all HD modes up to 1080i60/1080p30 are supported.
Compliant with SMPTE 274M and SMPTE 296M.
Video mode selection switches and built-in test pattern.
3V CMOS/TTL (5V TTL compliant) serial UART comms port for camera control.
Kits for mounting the interface board to Tamron or Sony cameras
available.
Interface boards and cameras can be purchased as pre-assembled modules.
Enquire About This Product
Description

Product Specs

Downloads

Other Information
Description
Products Specs
Downloads
Other Information