Automation & Robotics Imaging Solutions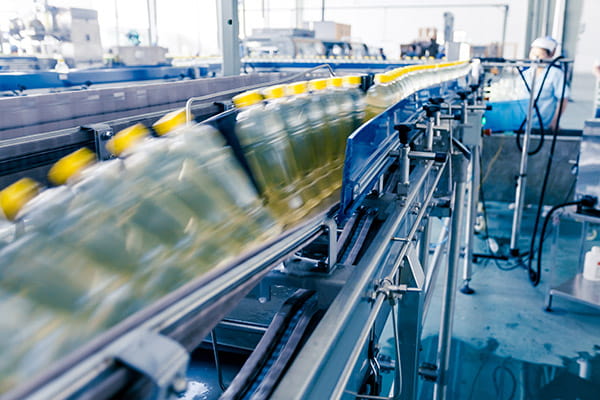 Our imaging components and camera solutions add accuracy and reliability to high-speed inspection and factory automation.
High-speed frame grabbers and AF-zoom block cameras
Modern production requires higher resolution images and faster inspection which results in the need for powerful high-speed image acquisition. Our state-of-the art CoaXPress and Camera Link frame grabbers, camera interface boards and autofocus-zoom camera solutions for manufacturing and automation applications ensure these needs are met with high reliability.
We can help OEM customers and system integrators to implement vision systems in the fields of:
Fill-level inspection and metrology
Robotics and factory automation
Time-of-flight and 3D imaging
Multi-camera systems
Quality control
Inspection set-ups requiring real-time, flexible triggering
Automated Optical Inspection (AOI), including solder joint inspection
Part selection including defective and missing part identification
High-speed machine vision for industrial inspection
Automated control of machining tools (CNC), including mills, lathes and laser cutters
Food sorting systems and packaging machines
The data provided by such vision systems ensures increased efficiency and versatility across the sector, lowering operational costs and increasing profit margins. We support many well-established customers who benefit from our image and video acquisition cards, delivering better quality control, analysis and troubleshooting across production lines and other manufacturing applications.

Products we recommend for automation and robotics applications
CoaXPress frame grabbers for AOI and other high-speed inspection applications
Where high-speed image data acquisition, long cable length, best performance and 24/7 guaranteed reliability is needed, CoaXPress is the go-to standard. Active Silicon was involved in the development of this dedicated Machine Vision standard from the start and our range of FireBird CXP-12 and CXP-6 CoaXPress frame grabbers support the latest and fastest cameras on the market and are ideal for advanced multi-camera systems. The FireBird cards are supported by software tools including our software development kit, ActiveSDK, and ActiveCapture front-end software, which enables camera and frame grabber control.
Autofocus-zoom block cameras for manufacturing and automation
We offer a wide variety of AF-Zoom block cameras to be integrated into camera systems in automation and robotics applications. This includes very compact 10x optical zoom variants, but also powerful zoom models with up to 40x optical zoom. All cameras come with high quality sensors (rolling shutter or global shutter) and offer Full HD video. 4K video AF-Zoom cameras are available as well.
Below are a few of the most commonly used products in this sector for supporting high-speed cameras, machine control, robotics, automation and machine vision applications. Contact us for advice on how to add speed, accuracy and reliability to your machine vision system.